Dental Direct® Patients Treated
The front desk girls were friendly and helpful, the hygienist was quick, painless, she explained everything she was doing and the why behind it. I hate going to the dentist I haven't been in years, this was a great first visit. – anonymous – April 5, 2016
My experience at County Dental has always been "top notch!" I've been going for MANY years and highly recommend this place to anyone seeking excellent care. The front desk staff, dentists, and hygienists are incredible, very thorough and have me leaving the office feeling confident that I get the best professional care possible. Everyone who works here is a "people person," warm, professional and caring. I actually look forward to going! 🙂 – sherryk – March 11, 2016
I knew what to expect before the procedure. I was kept comfortable at all times. I was given post op instructions. – anonymous – March 2, 2016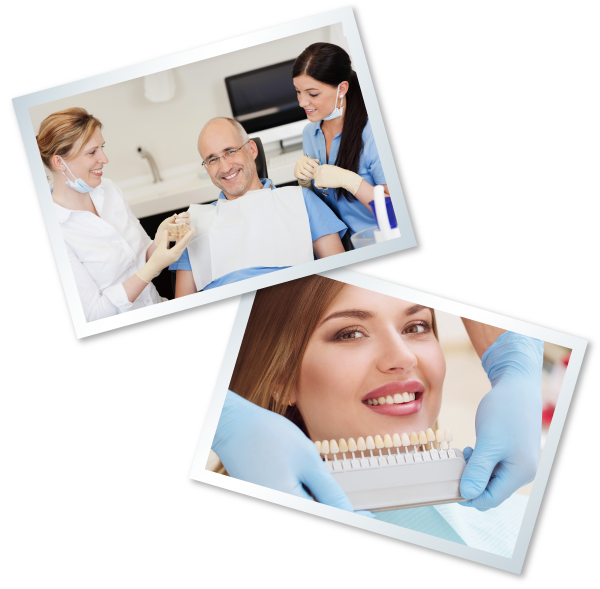 RESTORATIVE DENTISTRY
Endodontic treatment and root canal therapy focuses on saving your natural teeth through different dental procedures involving the root of the teeth, also known as the pulp. A root canal is a dental procedure that removes a damaged nerve while saving the tooth.
Our office frequently uses crowns to restore teeth that, while damaged, can function properly as long as their external surfaces are replaced. Made of tooth-colored porcelain or composite materials, dental crowns cover and protect cracked, chipped, broken, and badly discolored teeth and restore their shape, size, color, and functionality. Dental crowns can also be used to repair a tooth after root canal therapy or to anchor dental bridges.  Dental crowns and bridges are durable and attractive solutions for missing or badly damaged teeth. The straightforward, noninvasive placement process for crowns and bridges can be completed in a short time.
Dental implants are the most durable and natural-looking solution available for our patients who are missing one or more teeth. Unlike removable dentures and dental bridges, which can require daily maintenance and can impede a patient's regular oral functions, dental implants are permanent and allow for natural cleaning, chewing, and speech.
YOUR FIRST DENTAL HYGIENE VISIT
Routine dental exams are a big part of maintaining a healthy smile at our Fishkill dental office location. We offer comprehensive dental exams for the entire family as part of our preventative dentistry program for patients in the Fiskill and nearby neighborhoods. At each exam, we check for signs of tooth decay, gum disease, oral cancer, and other potential problems that require treatment. X-rays of your mouth may also be taken during your dental exam. We provide both traditional x-rays and digital x-rays that immediately produce a digital image that can be viewed during your visit here in our Fishkill dental location on our computer screens in each operatory.
WHY SHOULD YOU HAVE ROUTINE VISITS?
Routine dental exams and X-rays are a big part of Preventive dentistry. Preventive dentistry is the area of dentistry that focuses on those procedures and life practices that help people to prevent the beginning or progression of oral disease. It includes at-home dental care, as well as scheduling routine dental care visits and education by our professional dental staff in our dental office. Routine dental exams are a big part of maintaining a healthy teeth and gums.
PREVENTATIVE DENTAL CARE SERVICES
During your initial examination, we will look for common warning signs of periodontal disease and evaluate the condition of the gums, noting any recession, bleeding, or bone loss. We will also evaluate your risk factors for gum disease, such as diabetes, smoking, and the use of certain medications. If you do exhibit signs of gum disease, we will create a customized treatment plan to reduce the infection and reverse the progression of the disease. Unlike other practices that refer you elsewhere for periodontal treatment, County Dental has an experienced periodontist on staff who is available at all of our New York locations.